Shipping & Packaging Supplies > Protective Packaging
Protective Packaging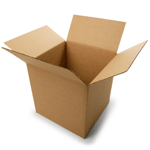 Corrugated Cardboard Boxes
Available in a number of stock sizes; specialty sizes also available. Most sizes sold by the bundle.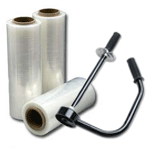 Pallet Wrap & Dispensers
5", 12", 14" and 18"-wide clear pallet wrap regularly in stock; different thicknesses available. Black pallet wrap also in stock. Use with a hand dispenser to easily wrap a skid.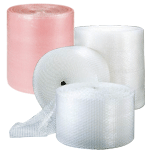 Bubble Wrap
Your best solution for protecting fragile objects in shipping. Comes in 1/2" and 3/16" bubble sizes, 48" wide roll.Can be slit and/or perferated to your specifications. Standard or anti-static.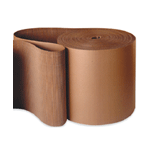 Corrugated Sheeting
Sold in various widths, single-face corrugated wrap helps protect goods from surface damage. Conforms easily to the shape of the object being wrapped.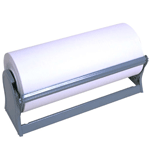 Newsprint
An inexpensive substitute for void fill, and can be used to wrap lightweight items. Sold by the roll in various widths or as sheets.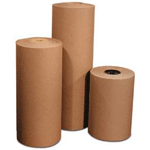 Kraft Wrapping Paper
Multi-use kraft paper is great for wrapping parcels or using as void fill. Sold in different thicknesses by the roll, in varying widths.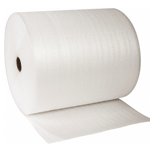 Foam Wrap
Shock-absorbing polyethylene foam helps protect fragile items during shipping. Sold by the roll; can be slit and perforated to your specifications. Standard and antistatic available.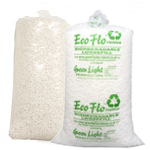 Loose Fill
Lightweight and economical, loosefill pieces interlock to prevent settling. Availabe in styrofoam and biodegradable varieties; latter is made entirely of starch that dissolves in water, for zero waste.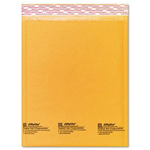 Bubble Mailers
Self-seal envelopes are cushioned with a bubble layer to protect breakable items in the post. Available in sizes #000 to 7. Case size varies with envelope size.