Safety Supplies > ESD Products
ESD Products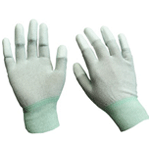 ESD Gloves
Electrostatic gloves are specially designed for electronics work. They feature conductive thread to help dissipate charge when working with components etc.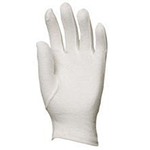 ESD Inspection Gloves
Low-lint, seamless knit nylon gloves are lightweight, stretchable and durable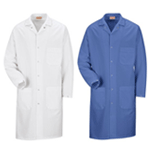 ESD Lab Coats
Ideal for electronic assembly areas, repair, testing, packaging and other clean room areas. Made with 78% polyester/ 20% cotton/2% carbon suffused nylon fabric. Blue or white, sizes XS – 3XL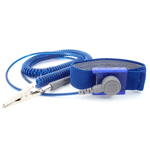 ESD Fabric Wrist Strap
Adjustable grounding strap with hypoallergenic elastic wrist band and 6 or 12' coil for increased comfort. Meets EOS/ESD Assn's standard for electro-scattering time and current limiting resistance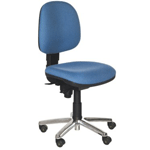 Standard ESD Chair
Heavy-duty, 1-piece polished aluminum base. Durable casters are made of antistatic material for optimum ESD protection. Conductive metal chain provides surface resistance.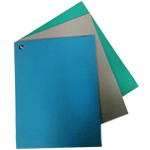 ESD Rubber Matting
2mm thick, temperature resistant up to 600°F. Top layer: dissipative rubber 0.5mm thick. Bottom layer: black conductive rubber 1.5mm thick. Comes in blue, grey and green; 24", 30" and 36" x 40' roll.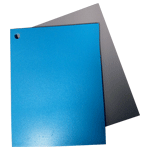 Dissipative 3-layer Matting
3.2mm thick, -20°F to 140°F continuous. Chemical resistant. Meets ANSI EOS/ESD standards. Layers: vinyl, conductive carbon composite,& cushioned/foam dissipative layer. Blue & light grey; 16", 24", 30", & 36" x 32' roll