Janitorial & Maintenance Supplies > Cleaning Supplies
Cleaning Supplies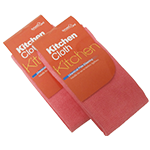 Microfiber Cleaning Cloths
Effective at removing dirt and 99.9% of bacteria without using detergents. Can be reused multiple times after laundering. Various colours available to discourage cross-contamination.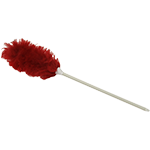 Lamb's Wool Dusters
Made of 100% lamb's wool, these dusters attract and trap dust. The natural fibres require no additional cleaning sprays and protect furniture from scratching and streaking. Can be laundered with any mild soap.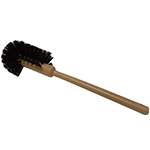 Toilet Bowl Brush
Contoured to facilitate scrubbing and cleaning of toilet bowl and under rim. Made of sturdy poly-pro fiber.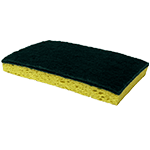 Cellulose Scouring Sponge
Suitable for most cleaning uses; strong sponge has a scouring pad layer for scrubbing purposes.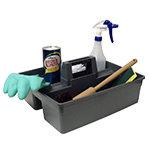 Maid's Carry All
Sturdy caddy has room for numerous cleaning supplies to keep them handy.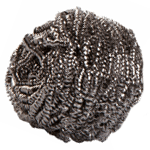 Stainless Steel Scrubber
Ideal for tough stains and scouring, particularly in the kitchen.