Janitorial Equipment > Miscellaneous
Miscellaneous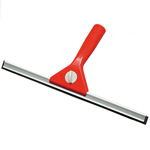 Aluminum Squeegee
Light-weight, economical aluminum squeegees are sturdy and available in 12", 14" and 18" sizes. Complete with red plastic handle.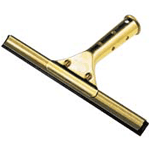 Brass Squeegee
Full-brass squeegees are available in 12", 14" and 18" sizes. Replacement rubbers also available.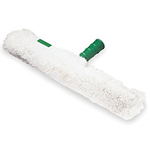 Window Washer
Window washer has a strong plastic handle with an absorbant sleeve to make window cleaning easy. Sleeves can be replaced. Available in 10", 14" and 18" sizes.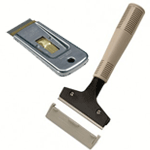 Window Scrapers
Different types and replacement blades available.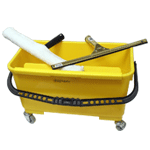 Window Cleaning Bucket
Allows you to easily load your window washer with cleaning solution and squeeze out excess liquid. 21 L capacity.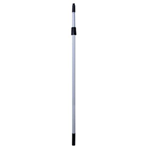 Extendible Poles
Telescopic poles help you clean hard-to-reach windows. Threaded to attach easily to squeegees or window washers. 4', 10', 12' and 15' poles available.