Catering & Restaurant Supplies > All Catering & Restaurant
All Catering & Restaurant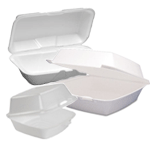 Foam Hinged Containers
Foam take-out containers are an economical solution for restaurants and cafes. Available in different shapes and sizes.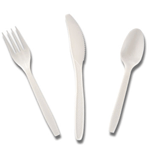 Plastic Cutlery
Disposable medium-weight forks, knives, soup and teaspoons are durable yet inexpensive. Sold in cases of 1000.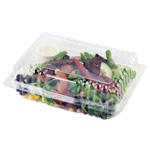 Clear Plastic Hinged Container
Ideal for packaging fresh foods such as salads and baked goods while displaying them attractively.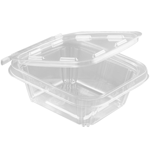 Clear Plastic Tamper-proof Containers
Similar features to hinged plastic containers, but can be sealed to prevent food contamination.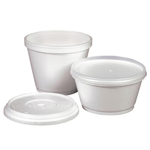 Foam Soup Containers & Lids
Squat foam containers are great for soup, chili, stew and more. Several sizes available. Lids sold separately.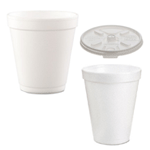 Foam Cups & Lids
Available in sizes from 4oz to 14oz and more. Great for hot beverages. Fold tab lids sold separately; dome and specialty lids also available.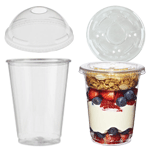 Plastic Cups & Lids
Great for cold drinks, parfaits, frozen yogurt and more. Flexible or rigid plastic, clear or translucent. Various styles of lids available.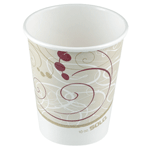 Paper Hot Cups
Attractive paper cups are suitable for a variety of hot beverages. Lids available separately. Selection (design) may vary.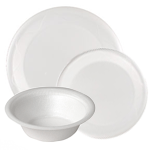 Foam Plates & Bowls
A range of affordable dinnerware for your event or function. Dinner and dessert plates & bowls in various sizes. Sold by the case.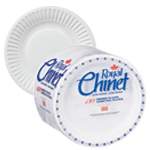 Paper & Chinet Plates
Lightweight economical paper 'pizza' plates and heavier-weight Chinet varieties available, in a range of sizes. Sold by the case.
Disposable Napkins
Several varieties available, including dispenser, dinner, cocktail and luncheon napkins. Premium quality products available also. Please ask for more details.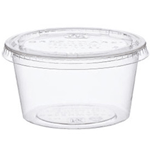 Plastic Portion Cups
Ideal for serving condiments with take-out food. Different sizes and corresponding lids available.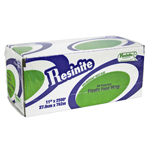 Saran Wrap
Stronger than commercially available food wrap, ideal for catering use. 11" and 17" widths.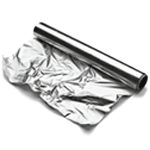 Aluminum Foil
Stronger than commercially available foil products. 12" and 18" wide for various catering applications.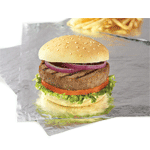 Foil Insulwrap
Made of paper bonded with foil, insulwrap sheets are quick and convenient for wrapping individual items such as burgers and sandwiches, particularly hot foods. 14" x 14", sold by the box.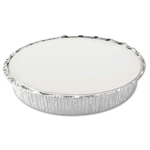 Foil Takeout Containers
Great for packaging hot foods. 7" and 8" round containers plus cardboard lids available; small rectangular containers also available.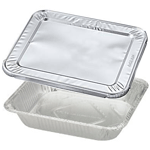 Foil Steam Pans
For use with chafing dishes in catering applications. Half and full-size trays, in shallow, medium and deep sizes. Foil lids also available.
Sterno / Chafing Fuel
Specially designed for use with chafing dishes for catering and food service. Gel consistency prevents spilling, making this a safe source of heat.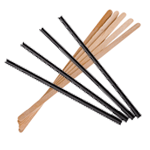 Coffee Stir Sticks
Wooden and plastic available; sold in boxes of 1000.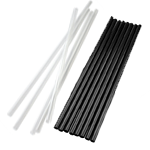 Plastic Drinking Straws
Several types available, including specialty cocktail straws.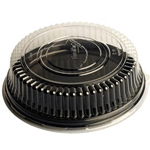 Plastic Catering Trays
Used with clear dome lids, catering trays are the perfect solution for transporting and displaying prepared foods such as sandwiches and pastries. 12" and 16" sizes in stock.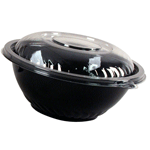 Plastic Catering Bowls
Ideal for serving salads, pastas and more. 5lb and 10lb sizes in stock; clear dome lids available to fit.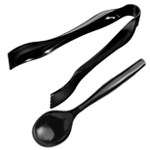 Plastic Serving Utensils
Disposable plastic tongs and serving spoons are sturdy yet economical. Sold by the box; tongs and spoons sold separately.