Safety Supplies > Gloves
Gloves
Vinyl Disposable Gloves
Latex-free gloves are good for those allergic to rubber. Available in powdered and powder-free. S-XL, 100/box.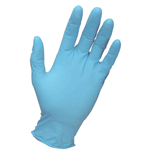 Nitrile Disposable Gloves
Stronger than vinyl gloves for longer usage. Powdered or powder-free available. S-XL, 100/box.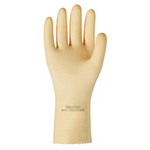 Heavy Duty Latex Gloves
Natural rubber gloves are designed for canners and handlers, and are much stronger than household rubber gloves. Resistant to some chemicals Sizes 6.5-11 available.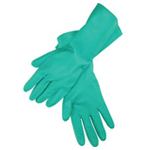 Heavy Duty Nitrile Gloves
Reusable nitrile gloves give added protection to your hands. Resistant to some chemicals. Various sizes available.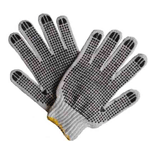 Cotton Knit-Wrist Gloves
Knitted cotton gloves are great for warehouse work and general labour. Different sizes available; also available with PVC dots for improved grip.
Cotton Inspection Gloves
Soft cotton gloves are used when handling items such as electrical components, to prevent scratches or residue transfer. Different sizes available. Sold by the dozen.
Nitrile Coated Gloves
Excellent for material handling and more, with added durability and grip provided by the nitrile coating. Various styles and sizes available.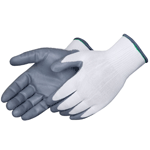 Neoprene Coated Gloves
Excellent hand protection for detail work; gloves are flexible yet durable, with a neoprene coating for increased protection and dexterity. Various styles and sizes available.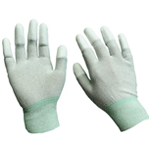 ESD Gloves
Electrostatic gloves are specially designed for electronics work. They feature conductive thread to help dissipate charge when working with components etc.